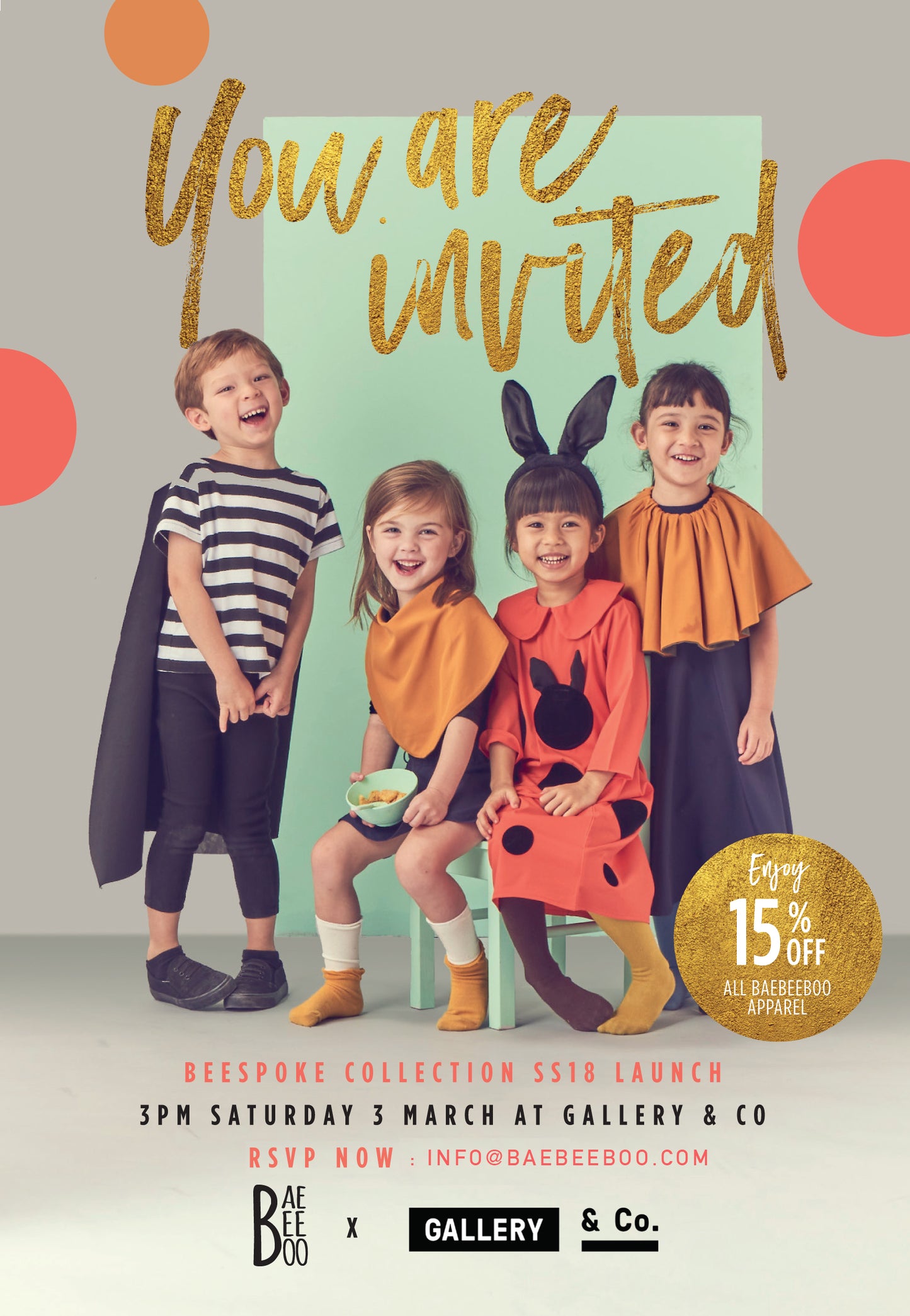 Last weekend we launched our Beespoke SS 18 collection at Gallery and Co., National Gallery Singapore. It was an invited-only event that included families, friends, influencers and public. The turn out was spectacular and we did tons of sales that day. We want to give a shout out to Gallery and Co. for their love and support. They were so sweet to provide us the event space and created a kids play area for children to colour so that parents could shop in peace. They also supported us with a 15% discount on all of our products in-store and even a further 10% discount at their lovely cafe launching their new high tea menu. It was wild!  
We had so much fun interacting with our customers, talking to them about the collection. Engaging with them felt so important especially for an online brand like ours, it gave us so much joy and just seeing reaction from our customers and understanding what their needs and feedbacks are the biggest perks of having a trunk show like this and thank you once again for those who came and supported and bought a ton of clothes at the event! Your support and love for a boutique local brand makes a big difference to us and while you are shopping, you are too saving a child in one way or another through the starfish programme that we support with New Light India. So good on you ladies! 
 Registration booth. 
Me with the gorgeous @aarikalee and her two cuties wearing our Beespoke collection. 
My daughter and her bffs spotted in my new collection hooked to the ipad display.
My daughter @mybuttercupbae in the wrapsody skirt and her bff @lenakamarudin in our Bape dress.